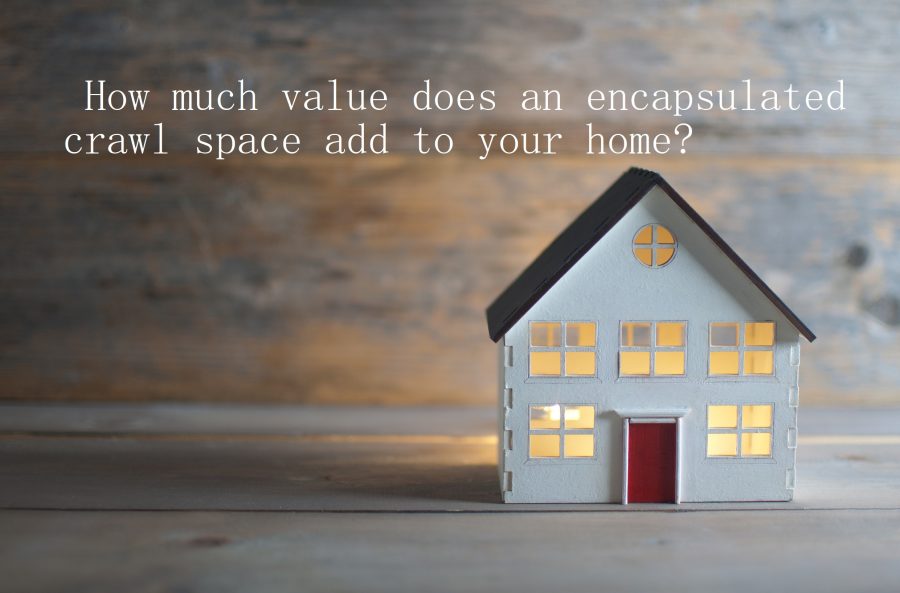 Value Of An Encapsulated Crawl Space
Posted on September 30, 2021
Encapsulated Crawl Space
An Encapsulated Crawl Space is the best system to use for foundation protection. An encapsulated crawl space is when a moisture barrier is installed to protect the crawl space of a home from environmental moisture and sealing it off so nothing can get in. Moisture can get trapped in un-attended crawls spaces and enter the walls or foundation of a house. Encapsulation materials depend on the company. Some companies use fiberglass barriers or vinyl barriers. The best barriers are created using lead-free products such as SafetyCap. Foundation repair experts recommend most homes encapsulate their crawlspace. It is no wonder that encapsulation adds an edge that non-encapsulated homes do not have. So how much value does an encapsulated home have? Read these aspects to see how encapsulation can add value.
The Cost of Encapsulation 
The cost of an encapsulated crawl space varies from home to home. The price range is typical $3000 to $8000. If you choose to sell the home within the year of installation, you can include most of that amount in the price of sale.
The Quality of the Encapsulation 
With unique environmentally friendly products such as SafetyCap, you add more value to your home. However, the value of your encapsulation decreases after wear and tear. If your encapsulation is in a dry or temperate climate, the amount of wear and tear is lowered. The encapsulation installed 10-15 years may see a decrease in value.
Look to see if you have a local trusted foundation repair company that offers free consultations. Have them check your encapsulation to see well it is holding up. If the encapsulation is 20 years or more, you may need to replace the encapsulation. It is also imperative that you check the quality of installation. Faulty encapsulation may lessen the value of your home.
Long Term Value
If you plan to keep your home long-term, early encapsulation will prevent damage to your home. Radon gases can build up over time. This creates a dangerous environment. Moisture can damage your crawlspace and lead to long-term foundation expenses. Preventing the cost of foundation repair and wood rot adds long-term value to your home. Getting that radon out adds to your health, long or short term.
Saving Time
Homeowners nowadays like convenience. If you decide to tackle encapsulation prices and time upfront, buyers may pay a bit more for a smooth moving transition. Some individuals like their new home complete and ready to move in.  Why not invest more for smooth sailing.
Build of Your Home
Determining whether your home needs an encapsulated crawl space depends on your unique situation. Should you question the need for encapsulation, companies like ours can give free consultations to homeowners. If you live in Raleigh or Eastern North Carolina area, give Atlantic Foundation a call today.