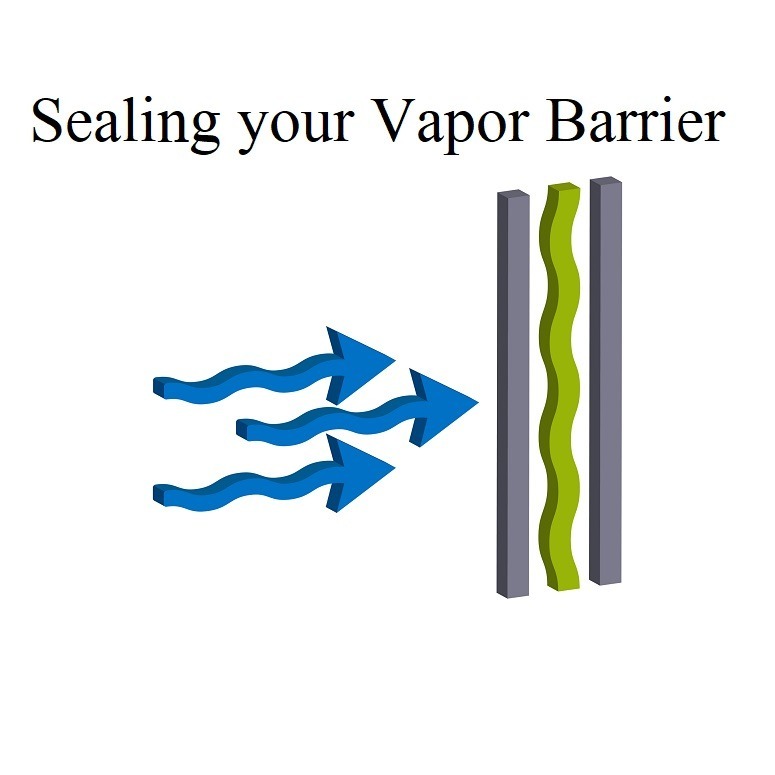 Vapor Barrier For Your Crawl Space
Posted on July 31, 2022
Vapor Barrier
Are you thinking about installing a vapor barrier in your crawl space but are not sure it will be enough for your home? Or should you completely encapsulate your crawl space? Knowing more about encapsulation will help you to decide which is right for you. The first thing you need to know about encapsulation is how it works.
Encapsulation works by providing a barrier between the ground, open air, and the walls of your crawl space or basement. The encapsulated area seals moisture from the building materials to keep mildew and moisture from overtaking your home. A vapor barrier or encapsulation helps protect your home from harmful elements. Read below to see how experienced encapsulation companies work at sealing your vapor barrier.
Encapsulation
If the company serving you does not lay this barrier properly, moisture can hide behind the thin film and infiltrate the building materials. It is worse for a company to install a vapor barrier poorly than to forgo installation altogether.
Here are how encapsulation companies should be sealing your vapor barrier.
Check your home's building rating. Homes should have an ASHRAE rating of 62.2 or 62.1 for proper ventilation and to adapt to vapor barriers better. If you are concerned about your home rating, explore other options with your encapsulation company. Contact a home inspector to see if there are recommendations, they can give you concerning your crawlspace.

Ask your encapsulation company if they use semi-impermeable or permeable barriers. You don't want to use completely impermeable materials. Ask your encapsulation company to use semi-impermeable materials. This way the moisture can escape your walls. 

Use oil-based latex or sealant-based paint to seal moisture out from the inner walls. 

Seal all cracks and gaps in the wall where you will have the vapor barrier installed. 

Special sealing tape is useful if your moisture barrier sheets are made from polyethylene sheets. 

Use acoustic foam-spray sealant or sealant tap to block spaces around electrical boxes. 
Calling a highly rated foundation and crawl space encapsulation company will ensure that your moisture vapor barrier is installed correctly. Check to see if your company is registered with the Better Business Bureau, and ask if they offer free consultations for homeowners.
Atlantic Foundation and Crawl Space services the Triangle and Eastern part of North Carolina. We offer free evaluations and are an experienced crawl space and foundation repair company. 
Source:  Thebalancesmb.com | Ashrae.org