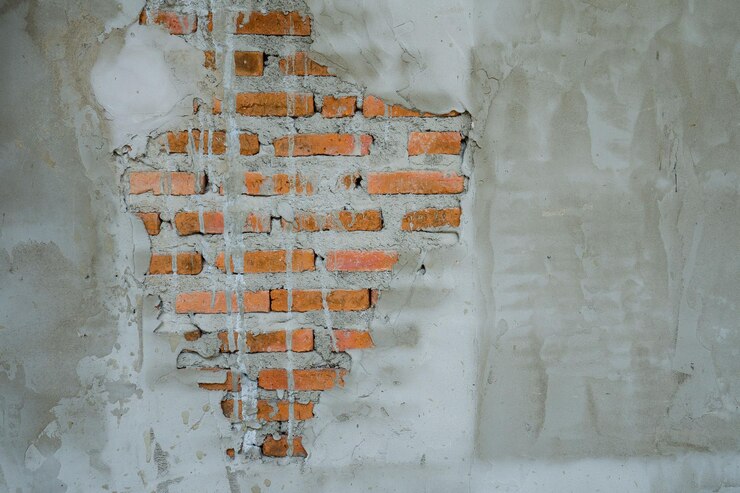 Five Problems To Fix In Your Basement With Crawl Space Encapsulation
Posted on August 15, 2022
Crawl space Encapsulation is a prime spot of your house as around 50 percent of the air you breathe in your home flows up from this space. Due to this reason, you must keep your crawl space as dry and clean as possible. 
Again, it is essential to note that the vented crawl spaces can hold moisture which puts your house at water damage risk from pest infestation, wood rot, mold, etc. 
Moisture can even attract many other undesirable problems. So, your primary focus should be to keep excessive moisture out of your house. 
To effectively address this issue, many homeowners these days are choosing to go for crawl space encapsulation. Encapsulating your crawl space helps keep moisture and other unwanted problems out of your house. 
By sealing off your crawl space, you would be able to protect the foundation of your house and make it healthier and safer. 
It also plays a vital role in maximizing energy efficiency. You can also focus on adding a crawl space vapor barrier and dehumidifier to enhance indoor air quality. 
Now, let's uncover further details about this in the forthcoming section:
What Is Crawl Space Encapsulation?
Crawl space encapsulation is a process that involves the addition of a heavy-duty polyethylene barrier that covers the overall crawl space. It includes foundation walls, floors, and ceilings. It becomes more effective when you have sealed the space. 
Why Should Homeowners Choose To Encapsulate Their Crawl Space?
There are several reasons for which homeowners should focus on encapsulating their crawl spaces. It includes the following:
Wet insulation

Pest infestation in the house

Windows that look sweaty

Escalated home cooling and heating prices

A musty mildew odor inside your house

Associated risks which are imposed due to the presence of mold in your house
Crawl space encapsulation is the best thing to try out if you encounter any of these issues.  
Now, let's closely understand the key benefits that come with crawl space encapsulation in the forthcoming section: 
Most Important Benefits That You Would Be Able To Reap By Choosing Crawl Space Encapsulation Services
As a homeowner, you would not be able to overlook the importance of crawl space encapsulation for your house. If you are not sure about the benefits, then don't worry! 
Here, we have enlisted some of its key benefits to help you gain a better understanding of this: 
Eradicates insect infestation issues

Enhances the quality of indoor air

Prevents mildew and mold problems

Boosts healthy living conditions

Increases energy efficiency

Regulates the temperature of your house

Prevents structural damage
Major Problems In Your Basement That The Crawl Space Encapsulation Can Fix
As mentioned above, encapsulating your crawl space helps solve many of the issues in your house, especially those related to moisture. 
Here, we will briefly discuss some of these problems that can effectively be addressed with crawl space encapsulation. So, without wasting any more time, let's find those out:
1. Mold And Humidity
Moisture present in the air can cause condensation, particularly on surfaces. It can lead to several issues, which include corrosion, mold, and other forms of rot. Due to this reason, you should necessarily fix any of the leaks that you find in your house. 
Another important thing is to ensure that the gutters present on the exterior of your house are always in a clean state. Also, the gutters should be the right length to carry water from your home's foundation appropriately. 
But thankfully, it is possible to fix this issue with crawl space encapsulation. This process aids in creating a moisture-proof barrier that protects your house from mold growth.
2. Leaks And Cracks
Cracks in the foundation or windows let the water slowly seep into the basement. Eventually, this instance can cause structural damage to your house. So, checking for cracks in concrete surfaces and windows is always recommended. 
If you find any cracks, you need to repair them to prevent the worsening of the issue immediately. 
By fixing the cracks before these become large, you can successfully stop leaks. But, if cracks in the foundation have spread and gone beyond your control, then the best way to get rid of this issue is by encapsulating your crawl space. 
3. Insect Infestation
Your crawl space is where insects like rats, mice, and roaches can thrive. Also, it is a good breeding spot for those insects. If you overlook this issue, it can worsen and go out of control. 
You will even find that many of the insects have entered your house as well. You could eliminate unwanted pests from your home by closing your crawl space. Crawl space encapsulation also helps in addressing this particular issue.
4. Foul Odors
Foul odors can develop whenever a basement becomes humid. It is a commonly experienced problem in many of the basements. The leading causes of it include rot, mold, or dust mites. 
You would be able to fix this problem by effectively controlling your basement's humidity. Again, you can achieve this thing by encapsulating your crawl space. 
5. Structural Damage
It would be best if you focused on preventing moisture accumulation in your crawl space. Otherwise, it can impose a risk on the stability of the foundation of your house. So, to ensure long-term stability, you should never overlook this issue. 
Whenever you prevent dampness from accumulating in your crawl space, you can also prevent it from seeping through to the dirt that surrounds the foundation of your house. In such a situation, crawl space encapsulation can be very helpful as it prevents moisture retention. It, in turn, keeps your foundation stable for years.
In A Nutshell
All in all, crawl space encapsulation helps effectively boost the value of your house and improves air quality. Also, by opting for these services, you could successfully prevent many significant issues related to insect infestation or structural damage.
Are you looking forward to opting for related services? If your answer is yes, Atlantic Foundation & Crawl Space Repair has covered you. 
We are an expert basement waterproofing, foundation repair, and crawl space encapsulation company, proudly serving Raleigh-Durham and Eastern North Carolina with our best-in-class services. Get in touch with us today to know more.