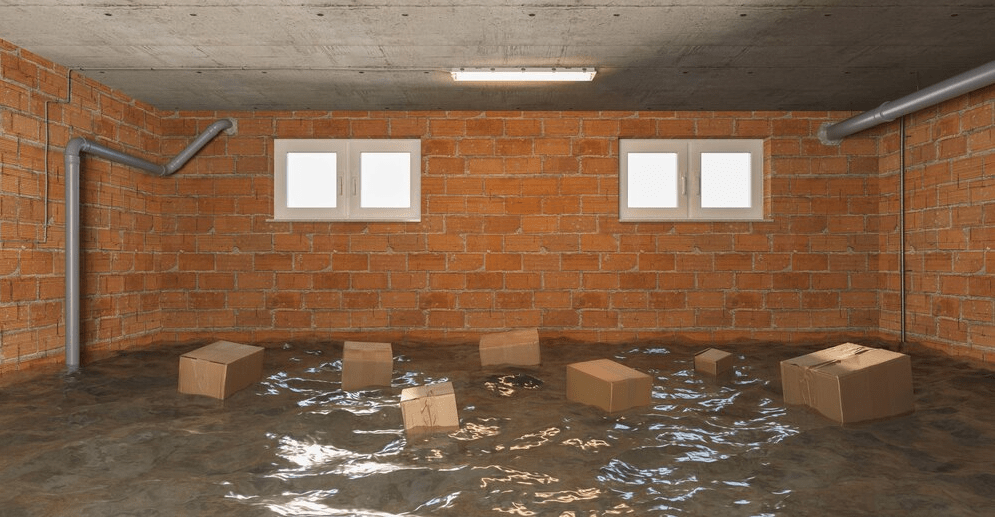 Is Your Home in Raleigh, NC, Crying Out for Crawl Space Encapsulation? Here's How to Tell!
Posted on April 10, 2023
Most homes in Raleigh, NC, tend to have crawl spaces. However, it is essential to note that these crawl spaces can also be a source of several problems, especially when they are not adequately protected. As a homeowner, if you want to avoid such issues, opting for crawl space encapsulation in Raleigh, NC is a good idea.
Crawl space encapsulation is lining your crawl space with heavy-duty polyethylene. This polyethylene barrier helps effectively cover and seal the walls, floors, and, in some cases, the ceiling of your crawl space. It resembles the lining you are expected to find in home swimming pools. 
Heavy-duty sealing tape is used in this case to seal and connect the barrier pieces. By encapsulating the crawl space area of your house, you can reduce damage from moisture, prevent the entry of unwanted pests, and several other concerns. Some crawl space professionals will suggest adding a dehumidifier to keep moisture levels low. 
In this definitive blog post, we will inform you about the benefits of crawl space encapsulation and the signs that your home may need this service. So, let's get started:
Common Signs That Your Home Needs Crawl Space Encapsulation
Below we have listed down some typical indications that will tell you that your house needs crawl space services:
Any moldy or musty odor in your house could indicate excessive moisture in your crawl space. It could be due to water seepage into your crawl space, making it a breeding ground for mildew and mold.
Standing Water or Dampness in the Crawl Space
If you detect dampness or standing water in your crawl space, it could suggest poor drainage or a leak in the foundation of your house. It can eventually result in mold and mildew growth which can compromise the structural integrity of your home.
Crawl spaces are ideal for pests like termites, rodents, and insects to thrive. If you notice increased pest activity in your home, there is a high chance that your crawl space has become infested with pests.
One of the significant signs of foundation damage is sloping or uneven floors. Moisture and water damage in the crawl space could weaken the foundation and result in such issues.
A sudden spike in your electricity bills could suggest a serious problem. It could be due to poor insulation in your crawl space. Any air leaks in the crawl space can cause your HVAC system to work harder, increasing energy bills.
After knowing that your crawl space needs to be encapsulated, it is time to discuss the benefits of crawl space encapsulation Raleigh NC before you move ahead in the same direction. Let's find some of those in the following section:
The Benefits of Crawl Space Encapsulation
Protection Against Moisture and Mold
The crawl space encapsulation procedure can help restrict the entry of excessive moisture into your crawl space. This way, it protects your house's structural integrity and enhances your indoor air quality. And thereby, it helps in effectively reducing the chances of mildew and mold growth.
Improved Indoor Air Quality
As mentioned above, crawl space encapsulation in Raleigh, NC, helps boost indoor air quality by preventing mildew, mold, and other contaminants in your house. This process involves sealing off your crawl space from the outside environment. 
So, you are assured of getting better indoor air quality by encapsulating your crawl space, reducing the risk of respiratory problems and other health concerns.
Boost in Energy Efficiency
By sealing off air leaks in your crawl space, you could enhance your house's insulation and cut energy waste. It helps in improving energy efficiency and leads to lower electricity bills. Also, it promotes a cozier living environment.
Crawl space encapsulation is a great way to increase the resale value of your house as it improves its energy efficiency and structural integrity.
The Crawl Space Encapsulation Process
Now, let's move on to talking about the critical steps involved in the crawl space encapsulation procedure, which are as follows:
Proper inspection of the area, carried out by a professional

 

company
Adequate cleaning and drying of the crawl space to remove any mold growth or debris
Sealing of the crawl space utilizing a vapor barrier to prevent moisture accumulation and entry of pests
Installing a dehumidifier to help control moisture levels in the crawl space
Adding insulation to improve energy efficiency
Ensuring proper ventilation to facilitate air circulation and prevent the buildup of hazardous gases
Performing final inspection to make sure everything is in place
Choosing the Right Crawl Space Encapsulation Raleigh NC Company
Questions to Ask Before Onboarding
While selecting a crawl space encapsulation Raleigh, NC company, you should essentially ask the following questions to ensure that they are a perfect fit for the job:
How much experience do you have with

crawl space encapsulation

?
Are you insured and have all the required licenses?
What materials will you use for the encapsulation?

Do you offer a warranty or guarantee on your work?
Key Factors to Consider When Choosing a Crawl Space Encapsulation Service Provider
Contracts and Warranties

Timeline
Wrap Up!
So, on noticing any of the above-discussed points, you should never delay contacting a reputed crawl space company like Atlantic Foundation & Crawl Space Repair. We are a leader in this industry, proudly serving Durham, Raleigh, Apex, Chapel Hill, Cary, Surrounding Areas, and Eastern North Carolina with our top-notch services. 
For more details, contact Atlantic Foundation & Crawl Space Repair today; we will guide you throughout the process.