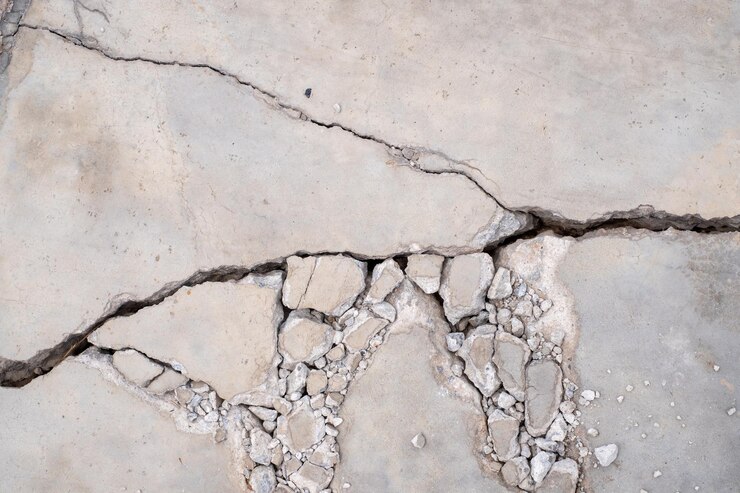 How Much Does Foundation Crack Repair Cost?
Posted on October 14, 2022
The foundation repair plays a crucial role in preserving the structural integrity of your entire house. So, if you see any problems with it, you should act immediately. Overlooking any signs of damage can expose your property to a significant risk. These signs include bowing walls, slanted floors, basement leaks, wall cracks, etc.
Due to this reason, your primary focus should be to repair these issues at the earliest to safeguard your property. Many expert professionals are inclined towards offering top-notch foundation repair Raleigh and crawl space encapsulation services to address your concerns. Atlantic Foundation & Crawl Space Repair is one company dedicated to helping you deal with such problems. 
Now, if you are concerned about the cost incurred in the overall process, you are definitely at the right place. We have dedicated this comprehensive guide to provide a detailed overview of the foundation crack repair cost. Through this blog post, we will also inform you about the different factors known for affecting the price. So, now, let's begin with the discussion:
Estimation Of Cost That Goes Into Repairing The Foundation
The cost of foundation repair is dependent on multiple factors. One such key element involves the issue that has occurred with your foundation. Some of the foundation issues are more costly and tough to repair. 
Typically, the cost incurred in repairing the foundation ranges between $2,000 and $7,500. And the national average is $4,500. A few hundred dollars may be sufficient to fill small cracks with epoxy. But, to resolve some severe foundation problems, you may need to invest between $15,000 and $25,000. Now, let's have a quick look at some of the critical factors which determine the foundation repair cost:
Key Factors That Decide The Foundation Repair Cost
Certain factors are known to impact the final cost of repairing the foundation. Below, we have enlisted some of these critical factors that you should essentially have a clear idea about:
The foundation repair cost directly depends on the size of your house or foundation. The larger your home, the more structurally complex, heavier, and larger your foundation will likely be. And large foundations typically require more materials and equipment for repairs. Due to this reason, the price of fixing large-sized foundations will also be higher.
Most people think that the ground is solid. But this is not at all true. Over time, the soil shifts, contracts, and expands. Again, some types of soil are considered more stable than others. This stability heavily impacts how water drains through it. 
Insufficient drainage can lead to erosion underneath your house, affecting your foundation. In such a case, you may require the assistance of an expert who will provide you with a professional soil report. By looking at this report, you will get an idea about what is causing issues in your foundation at the bottom.
Your foundation repair options will vary depending on the type of your foundation. So, the prices would differ for a crawlspace, bricks, cinder blocks, a concrete slab, and a basement. Again, the costs of repairing each foundation type fluctuate depending on the damage extent and style as the foundation issues differ, and so, as does the cost to fix that.
It is always a good idea to hire an expert professional to repair your house's foundation as they will ensure that the issue is solved from its root cause. Another critical factor the overall repair cost depends on is the labor. It is something that typically varies from one company to another. 
On average, the labor cost for repairing a foundation comes to around $200/hour. If you want to save money and settle on the correct pricing, then it is recommended to get quotes from at least three different companies. Among these, you should go for one that tends to offer you the affordable yet best quality services.
The materials that you are going to require will be dependent on your specific foundation problem. Below are given the names of some most commonly utilized materials:
The foundation of your house is most likely to settle with it. As mentioned above, the soil expands, contracts, and settles. So, if your house's foundation has settled, it often needs extensive repairs. Sometimes, you may even need to employ supports that are buried deep in the ground.
The severity of the damage also heavily impacts the foundation repair cost. A poorly maintained and improperly built foundation is prone to considerable damage. And so, in such a case, the foundation repair cost will also be on the higher side.
Different houses tend to possess distinct types of foundations. And so, it means that the repair methods can also vary, and so, as the cost. It is also important to note that the causes of foundation issues can vary from house to house. Some of the most common causes include the following:
Soil erosion

Crumbling

Sinking

Leaks

Bowing 

Shifting

Cracks
You can always opt for the assistance of a professional to find out the exact cause of your foundation problem. Once they have found out the reason, they can offer you an accurate estimate of the cost needed for the repair.
The cost incurred in repairing the foundation can be more due to accessibility. If the workers find it tough to reach the foundation of your house, it may increase your project's overall cost. It is because, in such cases, the workers may need to remove and replace the landscaping to access hard-to-reach areas. But typically, the cost of crawl space encapsulation or foundation repairs is less as these areas are easy to access.
Wrapping Up
Now that you have finished reading this blog post, we hope you have a better idea about the cost incurred in repairing any issues in your house's foundation. If you want to hire a professional company that offers competitive pricing, you should look no further than Atlantic Foundation & Crawl Space Repair. 
We at Atlantic Foundation & Crawl Space Repair are known for providing the best-in-class crawl space encapsulation and foundation repair services, and that too at an affordable cost. For any such details, all that you need is to get in touch with us today.