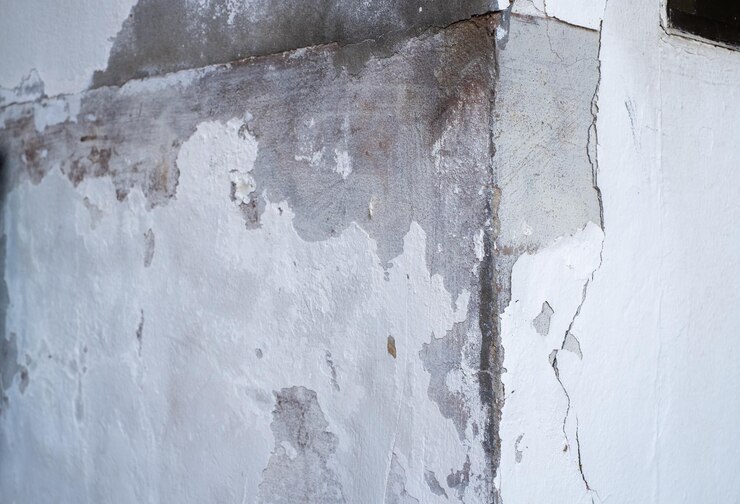 How Long Is Foundation Repair Expected To Last?
Posted on January 13, 2023
Specific foundation problems in your house, such as massive wall cracks and bowed walls, must be addressed immediately. The best solution is to opt for foundation repair services in all such instances. 
If you have decided to repair the foundation of your house, then it is high time to get an idea about how long it will last. This comprehensive blog post will cover every detail, so you do not have to worry about anything. So, now let's get started with our today's discussion without any further delay:
Most Common Types Of Foundation Issues
Below, we have enlisted some of the most common foundation problems which may need quick repair:
Buckling or bowing foundation walls
Horizontal cracks
Concrete honeycombing
Leaking pipes
Foundation settlement or failure
Floor cracks
Gaps and spaces
Tilting chimney
Sloping or uneven floors
Wall cracks
Foundation cracks
Basement cracks
Foundation flaking, chipping or crumbling
Whenever you find any of these problems, it is always a good idea to go for an inspection offered by reputed foundation repair companies. 
Even if you have observed any tiny crack, you should never overlook it; otherwise, it will not take time to become a significant problem. Now, let's talk about the different types of foundation repair methods in the forthcoming section: 
Various Types Of Repair Methods
Epoxy Fills:

It is a DIY and quick-fix solution to repair surface damage such as hairline cracks. Often, this repair technique lasts for five years or more. 

Concrete Piers:

The installation of concrete piers typically occurs during the preconstruction phase of homebuilding. As it is being poured, these aid in effectively supporting a foundation. These piers are also utilized for sinking foundations by lifting them and offering extra support. 

Carbon Fiber Straps Or Wall Anchors:

These are mainly used for fixing bowed walls and often last for several years. 

Steel Piers:

These are much similar to concrete piers. However, you can install these piers more readily. Also, the steel piers are much easier to work with. 
Another advantage you can get with steel is that it is more resistant to moisture when compared to concrete piers. Note that concrete must be poured when fresh, which may disturb more landscaping and lawn than steel piers. 
Polyurethane Lift:

This method entails injecting polyurethane foam into the ground underneath the damaged foundation area. With drying and hardening of the foam, it lifts the foundation into place and restores it to a level position. 
One of the exciting things to note in this aspect is that the polyurethane foam does not worsen over time. And for that reason, it is known to be a permanent repair solution. 
Helical Piers:

These look like giant screws twisted into the ground underneath a damaged foundation. Often, these are employed for foundations that support less weight, like a garage or porch. 
To ensure that the helical piers last for an extended period, installers should check the soil conditions before the installation. It will help them to get a good idea about how deep to drive the piers. 
Now that you have a good idea about the different foundation repair techniques, it is time to talk about how long foundation repair typically lasts. So, let's find out:
Does Foundation Repair Last For Long?
Many different factors decide the time frame for how long foundation crack repairs last. It includes the type of damage and the reason for the cracks. Some foundation repair methods are aimed at solving minor problems, such as hairline cracks and foundation repair cracks. 
However, long-term foundation repair solutions usually come with a lifetime warranty and last for a few decades, which is fantastic. 
Temporary or quick-fix solutions are likely to last for five years or so. On the other hand, heavy-duty repairs last for several years. So, the straight answer to this question is that foundation repair's durability highly depends on the repair method used for your particular situation. 
The foundation repair techniques may permanently fix the problem. But, as every situation and house is different, it is always a good idea to call Atlantic Foundation & Crawl Space Repair's expert contractors about this. 
They will first assess the foundation of your house and check for the equipment or products used for the repairs. Based on that, they can provide you with a better answer. 
Wrapping Up
Now that you have reached the end of this informative guide, we are sure you have learned many exciting details about foundation repair methods and their durability.  
If you need any related assistance, then Atlantic Foundation & Crawl Space Repair is always there to serve you in the best possible manner. We are a professional foundation repair service provider known for our top-notch services. 
Our aim is not only to repair the cracked foundation of your house but also to restore its structural integrity. So, instead of thinking anymore, contact us today.