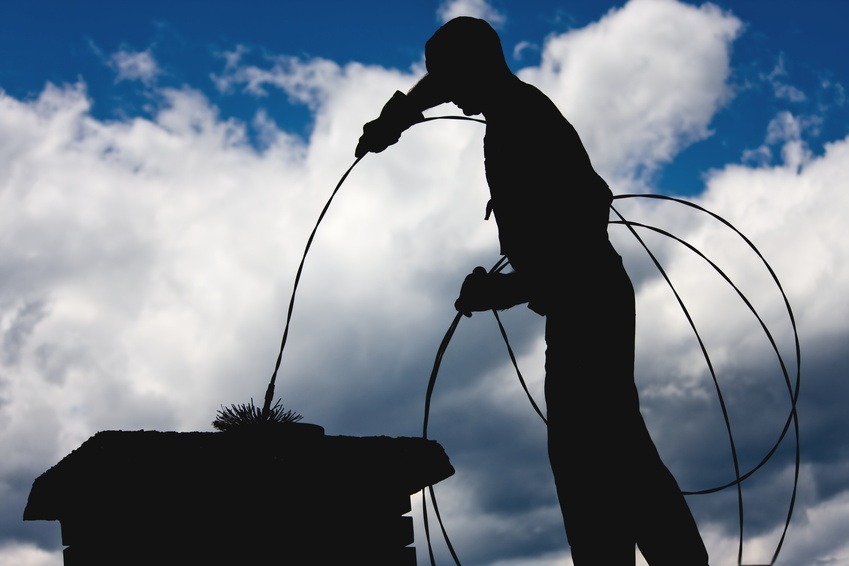 Home Maintenance Tip: Wood Burning Fireplace Safety
Posted on January 09, 2015
Many of us enjoy a wood fire on those cold winter nights. In order to be safe, a fireplace needs maintenance just like most other parts of your house.
Understanding wood burning fireplace safety and maintenance requires knowledge of the fireplace components.
The firebox is the location where the fire is built. It is usually constructed of either fireplace brick or metal sheeting.

The chimney usually refers to the exterior fireplace structure, but technically is any passage that conveys the byproducts of combustion from the interior to the exterior of the house. Chimneys may be masonry or metal, usually stainless steel.

The flue is the interior shaft that vents the smoke and other byproducts from the firebox to the exterior.

Chimney liners, also called flue liners, can be made of a special smooth, nonporous tile that has no ridges or areas where byproducts can accumulate. Chimney liners can also be made of stainless steel.
Why is chimney safety so important? As wood burns, it creates smoke, gases, water vapor and particulate matter that are drawn up the flue and out the chimney. Condensation occurs when these warm substances exit the cooler chimney forming creosote that attaches to the chimney liner. There are many forms of creosote, but all are highly flammable. Creosote in a flue can burn as hot as 2500 degrees.
A chimney fire can result when there is too much creosote buildup and the temperature inside the chimney flue is high. If the flue fails to contain the fire, then the fire could spread to the wood framing adjacent to the chimney igniting the entire house. In addition, a fire in the flue can be very dangerous because they can smolder undetected for hours after you have put the fire in the fireplace out. Restricted air flow increases the rate of creosote buildup. This can happen when the damper is not fully open or when the glass doors are closed on the fireplace.
This is why it is important to hire a chimney sweep to inspect and clean your chimney at least once a year. Depending on how much you use your fireplace, you may need to have the chimney cleaned more often. Cleaning a chimney is a job best left to professionals who have the proper equipment and training. Look for qualified chimney sweeps through certification with the Chimney Safety Institute of America or membership with the National Chimney Sweep Guild. All chimney, flue and firebox joints need to be checked to make sure they are tightly sealed and that there are no clogs.
Follow these guidelines and you can safely sit back and enjoy those nice warm fires on those cold winter nights. If you have any concerns about your chimney, be sure and call a professional to assess your situation.
Please Like Us on our Facebook page or Follow Us on Google Plus
If you have questions about your home's foundation or foundation repairs, contact Atlantic Foundation and Repair at 919-855-0855.