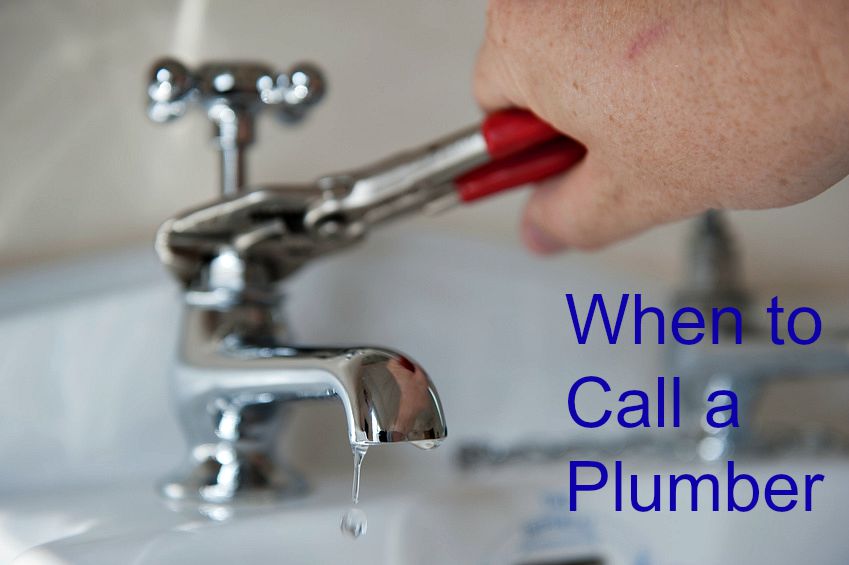 Home Maintenance Tip: When to Call a Plumber
Posted on August 25, 2015
We rely on running water in our homes and expect our plumbing fixtures to function at all times. When there is a problem, it is best to address it early rather than ignore it. Plumbing problems only get worse with time. Watch for these plumbing issues:
Dripping faucets: One drip per second can waste as much as 3,000 gallons of water a year. In order to move water through your home's plumbing pipes, it must be under pressure. When a fixture is turned off, washers or ceramic taps prevent water from pushing out through the faucet. Over time, washers deteriorate or become stiff. They no longer function to prevent water from exiting the faucet. Ceramic taps can also deteriorate over time. Lower your water bill by fixing all dripping faucets.
Running Toilet: If you have to jiggle the toilet handle after you flush to make the toilet stop running, then your toilet is leaking. Toilets run when the flapper valve no longer is functioning, the fill tube comes loose or the float is not balanced. Periodically, these parts need to be replaced. To determine if you have a silent leak, put a few drops of food coloring in the toilet tank. If the food coloring shows up in the toilet bowl after 15-20 minutes, then you have a leak. Leaking toilets can waste as much as 500 gallons of water each day.
Leaking pipes: Pipes usually leak at the joints. Inspecting your exposed plumbing pipes is a good idea to include on your regular maintenance list. It's not unusual for condensation to form on cold metal pipes on a humid day. However, if moisture is noted on a cooler, less humid day, then you probably have a leak in your pipes.
Clogged drain: Debris in plumbing pipes can slow the drainage of water from your sink. Plungers can help a clogged drain but may not fix it permanently. Be careful of using drain cleaners as these may damage your pipes. Clogs will only worsen over time so waiting is not the solution. Never put items such as cooking grease or oil or so-called "flushable wipes" down a drain. Never clean construction materials such as joint compound in the sink as they can harden in the pipes.
Low water pressure: If your water pressure seems lower than it once was, mineral deposits may have built-up at your faucet aerators and showerheads. These can be cleaned using white vinegar. If this does not improve your water pressure, then you might have a more serious problem with leaking pipes or a problem with your pressure-reducing value.
If you are an experienced Do-It-Yourselfer, you may be able to tackle some of these plumbing problems. But, don't hesitate to call in your licensed plumbing contractor to help. You don't want to end up with more problems than you already have.
Please Like Us on our Facebook page or Follow Us on Google Plus
If you have questions about your home's foundation or foundation repairs, contact Atlantic Foundation and Repair at 919-855-0855.