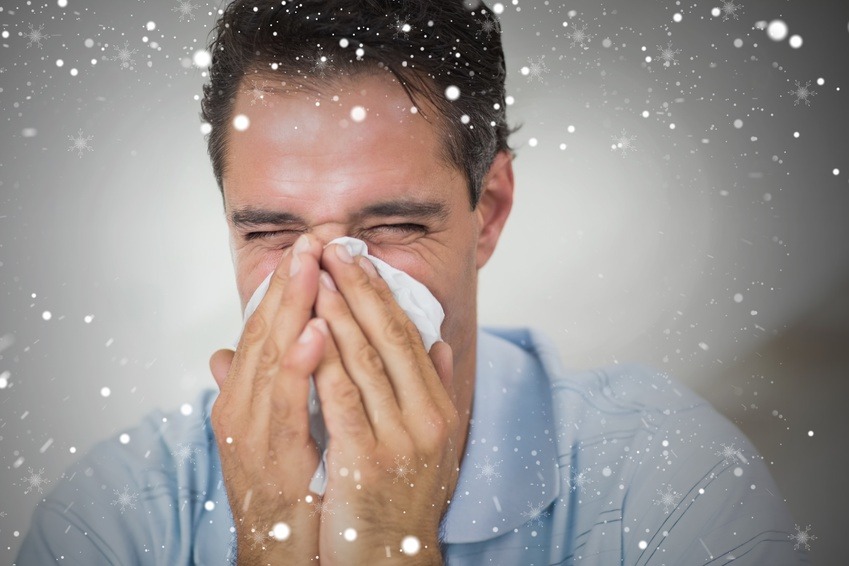 Home Maintenance Tip: House Cleaning to Ease Allergies
Posted on July 03, 2015
Do you suffer from allergies? If so, you are not alone since 55% of the population in the United States tests positive for one or more allergens. Some of these allergens such as dust mites and mold can be found in your home. Here are some tips to eliminate these allergens and help you breathe easier:
Wear a mask. Before you clean, make sure you wear a mask that blocks particulates smaller than most allergens. These masks can be found at hardware stores or online.
Use a vacuum cleaner with a HEPA air filter. These filters prevent air particulates from blowing out the back of the vacuum cleaner.
Replace heating and air conditioning filters every three months or sooner if needed. Write the date on the filter and mark your calendar as a reminder. Purchase a filter with a MERV rating of 8 or higher.
Wash bed sheets weekly in water that is at least 130 degrees to kill dust mites. Use allergy-proof casings for your pillows, mattress and box springs. These items can be found at department stores and online. While visitors rarely see your bedroom, it is the most important room to clean since you like spend eight or more hours there each day.
Dust hard surfaces using damp micro-fiber cloths. They trap dust unlike feather dusters. Dust from the top down and left to right. Dust before you vacuum to capture dust that settles on the floor.
Purchase drapes that are washable. Spin decorative pillows in a hot dry for 20 minutes every 1-2 weeks. Never purchase drapes or pillows that are dryclean only as you will need to clean them often.
Eliminate damp environments that promote mold and mildew. Any standing water can become a mold threat. Search out and repair any leaky plumbing fixtures or pipes. Excess water in plant saucers should be eliminated.
Clean the shower with a solution of borax and water. Borax kills bacteria, disinfects and also helps to inhibit mold growth. Make a paste and use it to scrub areas. Alternatively, mix 1 part borax to 16 parts of water. Spray this solution on the shower walls and use an abrasive scrub pad. Be careful that all surfaces are non-porous.
If your allergies are too severe to undertake heavy duty cleaning or the task is too overwhelming, call in a professional cleaning service. Make sure they are using cleaning products that are not going to aggravate your allergies.
Please Like Us on our Facebook page or Follow Us on Google Plus
If you have questions about your home's foundation or foundation repairs, contact Atlantic Foundation and Repair at 919-855-0855.