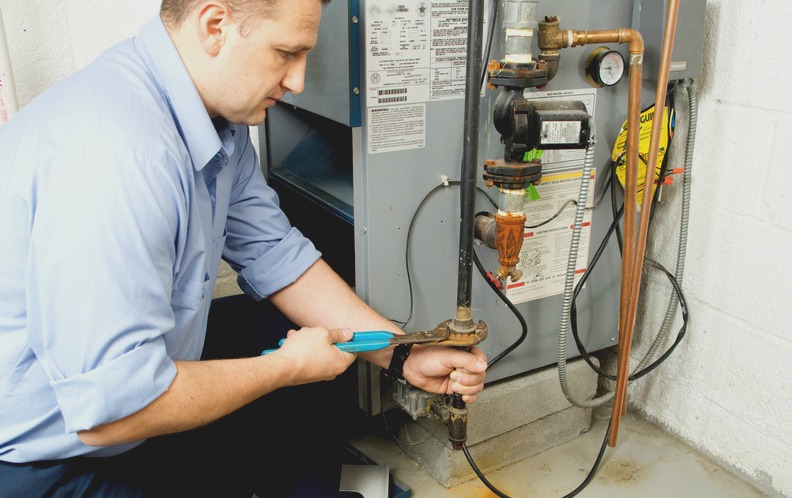 Home Maintenance Tip: Get a Furnace Tune-Up
Posted on November 07, 2014
When cooler weather arrives, do you think about getting a furnace tune-up? But, if the heat comes on, do you skip that furnace tune-up? If so, you could be making a big mistake. Here is what a furnace check-up can do:
Improve Energy Efficiency: Over time, dirt can build up in the various furnace components. Dirt creates friction and causes the system to use more energy. The more energy used, the more it will cost to operate the furnace. A furnace check-up should include cleaning the heat exchanger and other components.
Ensure Comfort: In addition to hurting your energy efficiency, dirt can lessen the capacity for the furnace to generate heat and the air handler to push the heated air to the various rooms in your home. The less comfortable you are, the more likely you are to adjust the thermostat upward. This will cause more strain or wear and tear on the furnace. Heating systems often break when they are working at their hardest to meet the demands put on them. A furnace tune-up should check for proper air-flow.
Prevent Losing Your Heat Suddenly: No family needs to go without heat on a cold winter night. A furnace tune-up can spot small repairs before they cause bigger problems. Also, fixing small repairs on a routine basis can save you money over the larger emergency repairs that they can become. Some experts in the industry believe that 75% of sudden "no-heat" service calls in the winter are related to lack of maintenance.
Keep You Safe: If your furnace uses fossil fuels such as natural gas, propane or oil, there will be combustion gases given off. Combustion gases are harmful to your health and must be exhausted from your home properly. A furnace tune-up will check for cracks in the heat exchanger and other places where combustion gases may be leaking.
Maintain the Warranty: Some manufacturers will void the furnace warranty or extended warranty if the furnace is not regularly maintained by a Licensed Heating Contractor.
These are just some of the reasons to get a furnace tune-up. Go ahead and schedule your furnace tune-up with a professional licensed heating contractor so that you can stay comfortable and safe all winter long at the least cost possible.
Please Like Us on our Facebook page or Follow Us on Google Plus
If you have questions about your home's foundation or foundation repairs, contact Atlantic Foundation and Repair at 919-855-0855.