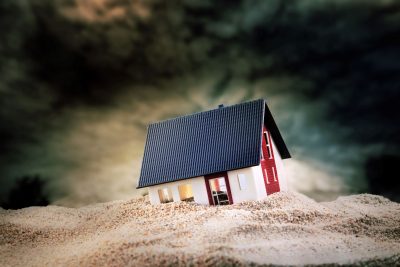 When Your Home's Foundation is at Risk
Posted on October 23, 2022
It's hard to tell when your home's foundation is at risk. Most people do not see their homes in jeopardy until it's too late. Here are the ways to know if you need foundation repair. Do not let your foundation lead to a more expensive problem. Severe damage to your foundation and walls indicates that you need to call a foundation repair company. Check these signs to see when your home's foundation is at risk.  
Drywall
Your walls show distress when the foundation starts moving. While new construction will likely see a shift in their beams, settling is no reason to panic. Some cabinets and walls might crack a bit. Shifting becomes a concern when cracks continue to grow within a short time or are more than a couple of inches. When the appearance remains the same after a year, this indicates shifting from construction settling. If your drywall cracks, contact a foundation repair that offers free consultations. 
Structural Foundation Cracks
Structural cracks start in the base of your home. To check for structural damage, inspect the basement, crawlspace, or where the house meets the ground. Become concerned if you see cracks that are:
More than 1/10th of an inch wide (width of a nickle) 

Wider at one end.

Cracks in your masonry or stone/brick stairs

Large diagonal cracks

Ceiling and wall cracks (see drywall cracks above)

Damage 

 has spread to other areas

Water is leaking into your lower-level basement and crawlspace continually. 
Causes of Foundational Damage 
Certain events can cause your home's foundation to be at risk. If your home experiences the following, you may be at a higher risk for foundation damage.
If you live in a cold, damp environment, schedule 

a home

 inspection

once a year. Expansion and contraction from freezing mean your foundation is at a higher risk of cracking. In cold areas, sealing prevents concrete from expanding. 

Poor construction (you may be able to receive compensation; contact a local home inspector or construction lawyer)

Extensive flooding and moisture in your basement or crawlspace (consider 

crawlspace encapsulation

 or sump pump installation.)
Prevention
Home inspections are proactive for all homeowners regardless of the weather. To prevent foundation repair:
Schedule regular home inspections.

French drains and sump pumps are great ways to prevent flooding in your home. 

Crawlspace encapsulation keeps the moisture out and protects your foundation. 

Proper construction: You can't stand over a construction crew all day, so you need to hire a construction company that is accredited and licensed. Read online reviews and ask for referrals. Make sure the referrals are from friends, family, or accredited businesses you know.
Cause for Immediate Concern
If part of your home is sinking, floors are slanted, or door and window frames are popping out of place, you need to call a foundation repair company immediately. Waiting any longer could be detrimental to your home and safety. The quicker you repair your foundation, the less you have to lose. The financial investment can take a toll, but many companies offer financing options. It's not convenient, but when your home's foundation is at risk, you need immediate action.
Sources-How to Check the Reputation of a Contractor | Ephrata National Bank (epnb.com)