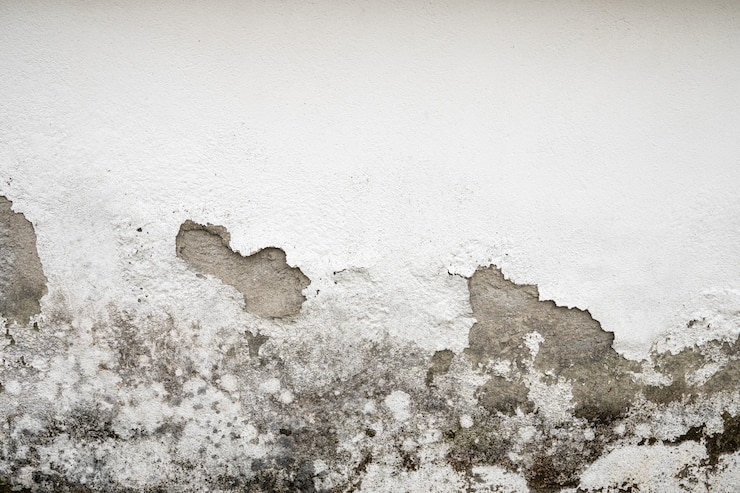 Get Rid Of Mold In Crawl Spaces In Four Easy Steps
Posted on December 12, 2022
The development of mold in any part of your house can be hazardous to your and your family member's health. It can even cause damage to your property. If you discover mold underneath your home or crawl space, you must immediately address this to prevent further issues. 
You may be confused about the steps you need to employ to address this issue. Don't worry; we have got you covered. This definitive blog post will let you know the best ways to eradicate mold from your setting and prevent it from recurring. So, let's get started with our today's discussion:
What Causes Mold To Develop In Crawl Space?
Crawl spaces offer optimal conditions for mold to grow as it has the highest moisture and humidity level in this location. As these spaces are right up against the ground, moisture remains nearby and readily invades the area, which invites mold to thrive. So, these areas must stay dry to keep mold away.
Dampness is the main reason behind mold development in crawl spaces and basements. Some other possible causes include poor drainage, lack of satisfactory ventilation, and cracks in the crawl space foundation. 
Mold can grow from various sources, including plumbing leaks, flooding, and water damage.
4 Solid Ways To Eradicate Mold From Your Setting
Here, we have enlisted some of the critical steps to follow for eliminating mold from your crawl spaces and ultimately result in a cleaner home:
1. Properly Evaluate The Situation
After you have identified the source of the problem, it is time to treat the mold. It is always a good idea to hire a professional mold removal expert for this work to prevent any health risks. 
Protect yourself by wearing appropriate PPE when close to the suspected mold. Proper PPE incorporates N-95 masks, gloves, goggles, and eye protection. Once you wear all protective gear, you need to evaluate the extent of mold in the crawl space. 
To catch mold, consider setting up lights and laying down plastic sheets as they are cleaned from surfaces. You can always contact a reputed mold remediation company if you find any difficulties.
2. Use A Foaming Spray For Cleaning
You can use a foaming cleaning product specially designed for mold removal. You only need to spray the affected areas with this product and let it expand and loosen the mold. Finally, you can gently clean the surfaces to make them mold-free.
3. Control The Climate Of Crawl Space
Another fantastic strategy to remove mold is controlling the crawl space climate. There are many ways to do so. One of the affordable and incredibly effective ways is to make use of a crawl space dehumidifier. 
You can install a model primarily intended for functioning in tight places. Also, it would help if you made crawl space inspection a part of the home maintenance, especially in fall and spring.
4. Allow The Area To Soak With A Mold Killer
It would be best if you employed a homemade mold-killing or removal cleaner for soaking any remaining thin coats of mold. Commercial cleaners are usually more effective as they can eliminate mold stains.
Next, you need to allow the affected areas to dry; afterward, you can use a brush to scrub away any remaining mold. Finally, it would help if you disposed of everything to prevent the recurrence of mold development.
Best Approaches To Adopt For Preventing Mold Growth In Crawl Spaces
Prevention is always better than cure. The same applies in this case too. Adopting specific preventive measures to prevent mold from developing and becoming a big blunder is always a good idea. Here, we have talked about some of the major ones:
Ensure that the crawl space is completely sealed off and encapsulated.

Closely check for any leaky water pipes which may be causing an issue. The presence of water in the crawl spaces will result in mold development if you overlook it.

If you have a dryer vent nearby, ensure it does not blow any humid air into the crawl space.

Opt for the assistance of an expert who can guide you toward adopting effective preventive measures.
What Is Crawl Space Encapsulation?
Crawl space encapsulation is a highly effective technique that offers the utmost protection to your crawl spaces and acts as a solid mold prevention strategy. It involves adding a heavy-duty polyethylene barrier which helps cover the crawl space, including foundation walls, floors, and even its ceiling. 
The process is much similar to sealing a swimming pool to prevent leaks. This barrier works well whenever it completely covers the crawl space of your house. Sealing tape is also used to connect the barrier's pieces throughout the area. 
And once the overall space is sealed, a dehumidifier is used to regulate the moisture level of your crawl spaces and control humidity. It again helps in protecting the area from any further exposure to moisture.
Why Should You Choose To Encapsulate Your Crawl Space?
As a homeowner, you should essentially go for crawl space encapsulation to avoid the below-mentioned problems:
Wet insulation

Pest infestation

Sweaty windows

Escalated home cooling and heating costs

A musty mildew odor 

Mold development and growth
Role Of Crawl Space Encapsulation In Preventing Mold From Developing
Crawl space encapsulation helps prevent mold and mildew problems as it seals off the space and does not allow moisture buildup. So, it aids in keeping unwanted moisture issues at bay. 
This procedure helps keep the area dry, thereby failing to offer the ideal environment for the mold to thrive. It also precludes damp air from passing through your house. Thus, you can avoid mold growth inside your home by opting for professional crawl space encapsulation services.
Conclusion
Now that you have completed reading this informative blog post, it is time to conclude our discussion by saying that crawl space encapsulation is a fantastic way to keep your house free from several issues. 
You may be looking for a reputed service provider who can assist you in encapsulating your crawl spaces. In such a case, contact Atlantic Foundation & Crawl Space Repair today, who are inclined towards offering related services.