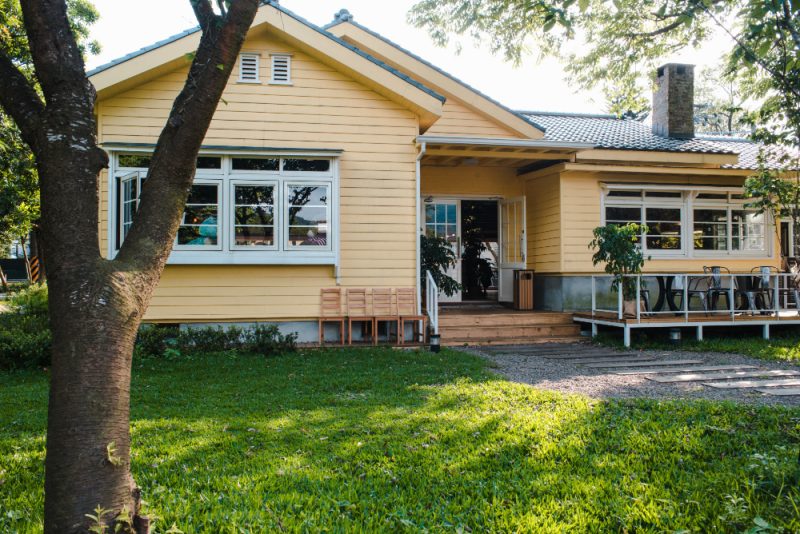 Crawl Space Encapsulation Guide: Answer To Keep Your Home Healthy
Posted on July 21, 2022
Crawl Space Encapsulation will make your home warmer during the winter and cooler during the summer. 
A well-insulated crawl space is the best way to keep your house off the ground. If you reside in a place with a humid or cold environment, the foundation is essential since it prevents any water from piling up. The secret is to insulate your home's subterranean space perfectly.
An unsanitary environment that is ideal for the development of mold and fungi. It will likely provide a gloomy, damp, and humid climate if this room is not sealed correctly, enclosed, or vented. It's a never-ending cycle because as the mold and mildew grow, they will find their way into the vents and through the cracks in your floorboards, allowing more allergens to enter. 
Crawl space encapsulation is a technique to accomplish that and will keep your home more pleasant throughout the summer and the winter. Encapsulating the crawl area reduces the cost of heating and cooling, which also improves energy efficiency. 
Let's learn more about crawl space encapsulation so we may better grasp it.
What Is Meant By Crawl Space Encapsulation?
Encapsulation is a practical preventive strategy you may use to protect your crawl space from various potential future issues.
Crawl space encapsulation covers your basement area, from floor to walls, with a white vapor barrier shielding the surface from water vapor.
The main issue is that we don't deal with the problems promptly and take preventative actions to stop them. As a result, the growing difficulties intensify and cause significant issues.
For example, you might discover that moisture is a problem in your crawl space. If you ignore the problem, it will undoubtedly begin to harm your home and cause a mold infestation, which will ruin it.
Types Of Crawl Space Encapsulation
There are several types of encapsulation for crawl spaces: 
Blanket:

Encapsulation for crawl spaces is available in rolls and batts, which are pre-cut panels. In

Raleigh, North Carolina

, blanket insulation is relatively prevalent.

Loose-fill:

Any size or shape of space can be swiftly filled with this kind of crawl space encapsulation. 

Sprayed or foamed in place:

This encapsulation can fill small cavities.

Rigid insulation:

Rigid Insulation has excellent heat resistance for its thickness and is very effective.

Reflective insulation:

Reflective insulation is effective at minimizing heat flow downward.

Radiant barrier:

If you reside in a hot, sunny climate, a radiant barrier will assist in keeping your home cooler. 
Benefits Of Having An Encapsulated Crawl Space
The place is more durable.

The region that is enclosed becomes less vulnerable to several issues.

Air quality improves.

As the inside air is correctly conditioned, the space becomes energy efficient.

Maintaining ideal humidity and temperature becomes simple, enhancing comfort and increasing efficiency.
Mold Removal
Molds can seriously damage your house and must never be disregarded. Your crawl space suffers irreparable harm, and your family's health is in danger.
Mold growth in your crawl space is less likely if you use the two measures mentioned above (cleanup and encapsulation).
Mold may be readily contained and sealed to stop further growth. Encapsulation eliminates the possibility of moisture entering the area and giving rise to mold. 
The space is less likely to become contaminated due to regular cleaning and an efficient crawl space encapsulation that keeps the air dry and secure. Nevertheless, in order to prevent mold, our expert advises keeping your basement tidy and enclosed. However, it's time to act immediately if you find them in your crawl space. 
You can start eliminating the mold by yourself if it is still in the early stages by utilizing bleach, tea tree oil, sodium bicarbonate, and other mold removal solutions.
It would be best to have professional assistance for active mold eradication when things don't get better. To handle the growing molds in your region without causing any issues, you can seek the help of reliable crawl space specialists.
How To Completely Encapsulate A Crawl Space To Increase Energy Effectiveness
Do you want your home to stop losing heat all the time and have a properly encapsulated crawl space? You can follow the instructions listed below: 
Eliminate Any Water Sources From Your Crawl Space:
Your space will remain dry if an appropriate drainage system is in place. You might install a pump for the crawl space or drainage mats for the floor.
Encapsulate The Walls And Ceiling Of Your Crawl Space.
A thick crawl space encapsulation with a radiative barrier is an option. All outdoor air will be kept out. Your crawl space will remain warm in the winter and cool in the summer. 
Choose Waterproof, Mold-Resistant Encapsulation:
Instead of fiberglass, think about using ridge board, spray foam, and cellulose.
Your Crawl Space's Vents And Entrances Should Be Sealed:
Sealing keeps the indoor air quality healthy by preventing the entry of external air, particularly obtrusive draughts. Use a foam sealant for the best results for sealing all rim joists and sills.
To Keep Your Basement Dry, Install A Vapor/Moisture Barrier:
If you have a good barrier, you won't have to worry about controlling mold and rot or flooding your basement. Additionally, it will keep any bad smells out. 
Have A Professional Approach For Evaluating Your Crawl Space
Covering the entire interior, including the walls, ceiling, and flooring is crawl space encapsulation. Even the walls and access doors may be given insulation during some professional encapsulations. Since encapsulating your crawl space effectively means shutting it off, these potential issues are the main reasons why most individuals choose to have a professional barrier installed.
Atlantic Foundation & Crawl Space Repair is here for you to provide a free, no-obligation assessment if you want to improve the condition of your house, reduce your utility costs, and gain valuable storage space. Contact us at 919-364-0747 and get a free consultation. Your loved ones will live in a healthier environment due to our qualified team, giving you peace of mind.