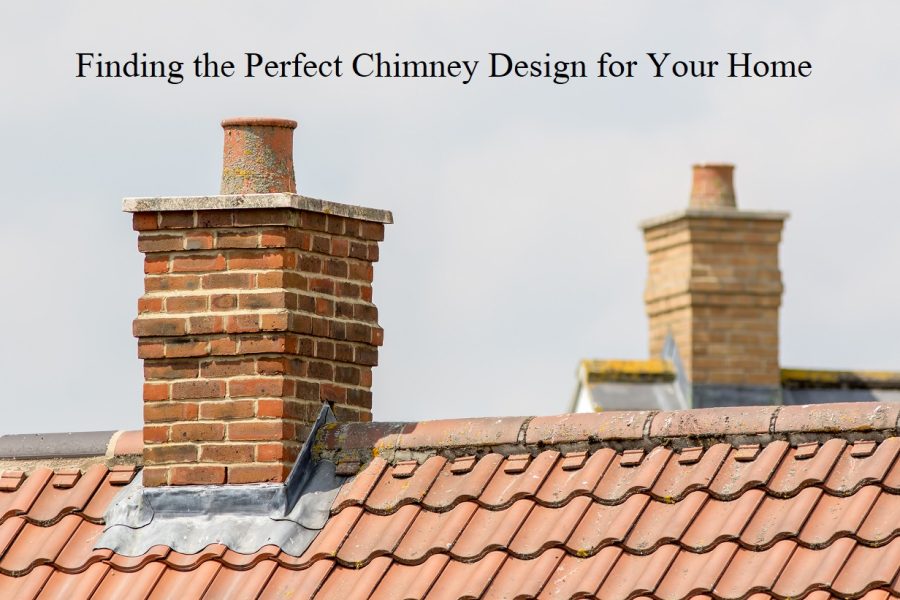 The Perfect Chimney Design
Posted on December 30, 2021
Finding The Perfect Chimney Design
A chimney design can add a decorative touch and charm to your home. The design should fit easily into your home's plan. Whether you have a small cottage or a new contemporary home you are contracting, chimneys allow us to maximize the heat during the colder months. Think of it as the cherry on top that serves a functional purpose. Here are the best types of chimneys, their costs, and their features. 
Crafted or Masonry Chimney Design
These chimneys offer aesthetics and culture to your home. Older homes in cold regions typically have brick or stone chimneys. Farmhouses from the 1800s usually have the famous wood stove. If you love renovating older homes, consider the cost of installation using these time-tested builds. 
Brick chimneys can cost up to $200 per square foot. Homes of wood, brick, or stucco look lovely with a brick chimney. These materials are easier to integrate with brick chimneys. In wooded areas, brick deters woodpeckers and other creatures from nesting. It's hard to scratch or peck at brick.
Stone chimneys are ideal for larger homes in the woods. There is a very natural aesthetic using this material. Standard homes may look a bit overwhelmed with this majestic material. Stone fireplaces' prices can soar up to $10,000, with pre-assembled stone chimneys starting at $800.
Wood-burning chimneys are metal (usual cast iron) and add the classic touch from the 1800s. Lots of minimalists love this homey aesthetic in their modern living spaces. However, historic restorationists will love including this in their industrial or pre-WWI home. These stoves are not cheap and start around $1,200 to install. Their prices can range up to $5000. Try to find your wood-burning stove beforehand at second-hand stores. It may lower the cost of installation.
Free-standing stove chimneys are powered by gas. These chimneys do not require wood and are installed similarly to the wood stove chimney with a metal body. This design is more modern and starts from $40 to $5000. Most of these chimneys cost closer to the later price and require a gas installation.
All-inclusive Chimney Choices
Metal chimneys can connect to any fireplace and are minimalistic. Depending on the location of your home, a metal chimney may or may not be considered an eyesore. For fireplace installation upstairs, metal chimneys are the safest. For modern urban homes, metal chimneys are indistinguishable. For suburban homes, consider a vinyl outside installed by a mason. If you insist on brick or stone but are installing upstairs, a skilled mason can use a metal chimney to line your masonry chimney. These chimneys start at $20 to $90 per square foot of chimney and reach the hundreds. This method is ideal if you have already installed your fireplace and need a chimney. 
Fireplace pre-insert chimneys are for existing fireplaces. For older homes, the risk of a cave-in is possible. These fireplaces are ideal for historic houses. Use this to update your fireplace. The metal goes straight up and fuses to preexisting chimneys. These start at around $400 and are upwards of $3000. The price you pay is upfront without customization. 
Factory-built chimneys are ideal for modern homes where risk is minimal. With this one size fits all method, your cost will range from $85 to $150 per square foot. There are insulated chimneys compatible with wood, oil, and gas fireplaces, double-walled chimneys that prevent draft and buildup, air-chilled chimneys facilitate gas, oil, or coal combustion, and combination chimneys offer a combination of these features. 
Consider the build of your home, your budget, and the safety features you need for an effective chimney. If you are thinking of rebuilding your chimney or need masonry repair, Atlantic Foundation has been serving a variety of homes in Eastern North Carolina for over two decades.