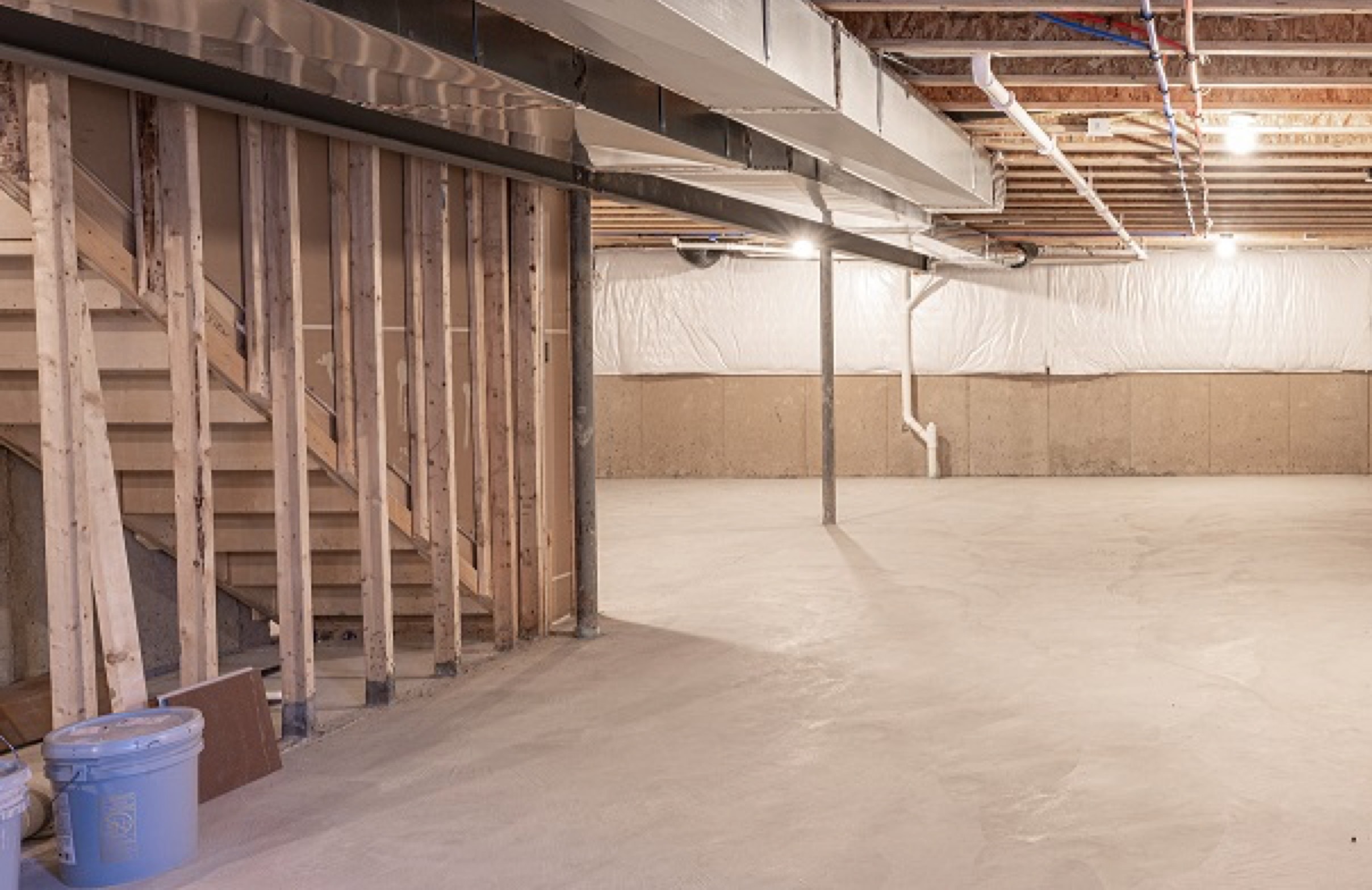 Basement Waterproofing Tips
Posted on February 16, 2022
Basements Waterproofing
With the arrival of Spring comes the inevitable rainfall that will saturate the soil and humidity in the warm environment. The last thing you want is a moldy humid basement. Mold and stagnant moisture can lead to health problems such as allergies, uncomfortable living conditions, and damaged foundation. Keep your basement dry with these waterproofing tips.
Basement Water Proofing Tips 
If you are not ready to put an entire basement wall system in, make sure you follow precautions to prevent trapping moisture in your basement.
Find the source of water leaks. Whether the leak is from trapped rainwater, your sink upstairs, or pipes down below, you need to find the source of water. 

Dry the area and stop the leak. You can use a utility pump to empty water out of the basement. Wait for a dry day to begin maintenance and repairs.

Dehumidifiers are great to prevent moisture from overtaking your basement. These also help mold from starting by keeping the basement dryer. 

Lots of housing repair companies recommend the use of hydraulic cement. It's cost-effective, similar to mortar, and lasts for a few years. This option is ideal if you have leaks coming through in certain areas due to cracks.

Building a drainage system into your basement is expensive, but effective in elevated areas. Sump pumps can be costly also but are useful if not a necessity to keep your basement dry.
Low-Cost DIY Basement Waterproofing 
If you want to waterproof your basement yourself, here is an inexpensive, simple method for waterproofing a basement. This method is ideal for newer houses. (For older homes, you may need to consider foundation services.)
Completely clean your basement and make sure that there is no debris or moisture. Allow space to dry. There are dehumidifiers you can purchase. 

Choose a waterproof adhesive sealant with a silicone base.

Use a section vinyl panel or apply the adhesive directly to the floor cracks. Seal all borders or cracks. If you are using paneling, allow the seal to dry 30 seconds before sealing the front of the panel. Seal all joints between paneling and borders. Use a dehumidifier or sump pump to remove any excess moisture. 
If you are concerned about the integrity of your basement, you need to contact a foundation specialist immediately. The safety of your home relies on a firm foundation. The basement is your foundation. Preventing moisture build-up and decay will keep your foundation intact. For encapsulation or foundation repairs, call Atlantic Foundation. We can help you determine the cause and severity of your basement's moisture.
Atlantic Foundation provides DIY tips and advice but does not guarantee that they will work for you. We recommend all ideas and DIY be attempted under the supervision of a personal foundation repair specialist. We accept no responsibility for DIY projects attempted alone. These activities are at your own risk. 
Sources: 
floridafoundationauthority.com
youtube.com/watch?v=u5KnxcGePpM
bobvila.com/articles/tips-for-waterproofing-basement-walls