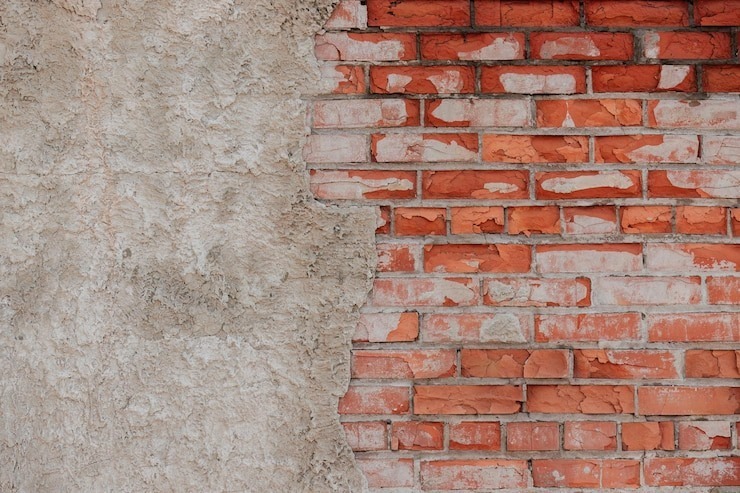 5 Important Things You Need To Know About Foundation Repair
Posted on July 22, 2022
Cracks on walls and roofs and damage to the property owner's worst nightmares need foundation repair. These faults that we often overlook can turn out to be a catastrophe and lead to hefty expenses in the future. Not to mention, these damages can jeopardize the safety of occupants and the structural integrity of the building until they are resolved. 
Visible cracks, leakages, and floor damage are the most common signs of foundation damage.  When you observe these initial signs of foundation damage, the logical thing is to consult a professional foundation repair specialist at the earliest and ask them to examine your property immediately and thoroughly. 
However, before you get in touch with your repair expert, it is best to have some insights into the foundation repair process. This will help you select the right professional for the job and ensure that they follow the best course of action to give you the desired results. 
This blog has mentioned the five most important things before hiring a foundation repair professional. 
Important Factors To Consider Before You Begin With Your Foundation Repair
The Indications Of Damage
Without identifying the signs that indicate foundation damage, you will never be able to take relevant actions to address your problems. Hence, the first thing you should know about the foundation repair process is how to recognize the warning signs 
Here are some of the easily identifiable warning signs that imply damage to your foundation:
External Warning Signs
Internal Warning Signs
The Cause Of Damage
Once you recognize the signs of foundation impairment, the next step is to contact our foundation repair expert. And carry out a thorough inspection to figure out the cause of damage. By doing so, you will be able to determine the best course of action for a permanent resolution of the foundation issues. 
More often than not, excess moisture levels are the main culprit leading to various problems. Other common factors that may lead to impairment of your house include:
Ancient construction. 

Nearby trees, whose roots may be under the foundation of your property. 

Extreme seasonal changes lead to an increase in humidity and moisture levels.

Floods, droughts, earthquakes or other natural calamities. 

Washing out soil from underneath the foundation.

Poor drainage system.

Burrowing animals that damage the foundation footing. 
Your foundation may also observe frequent irregularities if the house is built on clay soil. This soil type is not permeable, making it prone to drainage issues. 
Repairing Technique
Not all foundations are alike. Hence, the best repair technique for a concrete slab may not be suitable for a pear and beam foundation. 
Make sure the repair expert you choose is experienced in working with the type of repair needed. The total repairing cost and its sustainability will depend on the repair method, and make sure to consider these factors before proceeding with the foundation repair.
Financing Options
Dealing with foundation issues may be costly, but ignoring them will undoubtedly be more problematic. Many homeowners are concerned about paying for repair expenses from their pocket, but that doesn't always have to be the case. 
There are several modes of finance to fund your foundation's repairs. Some of the most common financing methods include 
Personal loan

Grants

Home improvement loan

Home repair loans

Home equity loan
Some property insurances also cover the foundation repair expenses as long as a covered peril causes the damage. 
Temporary Accommodation
Foundation repair procedures can be extensive. The entire process is quite intrusive, making it difficult for the occupants to live in the house. It may also involve working with heavy and loud construction equipment. 
Therefore, it is recommended that your family should temporarily relocate until the work is complete. So, you might want to check up with relatives living nearby or arrange for accommodation in an apartment/hotel located close by. 
Selecting A Foundation Repair Expert
Foundation repairs are complex and cannot be carried out by the homeowner. You will need to hire a renowned company with adequate experience and licensing for this project. 
Your home rests on the foundation; when damaged, it can lead to impaired structural integrity and exceedingly expensive repairs in the future. Therefore, selecting the right company to handle the job is paramount. 
Below are some ways selecting the foundation repair company/professionals is vital for you-
Experience and Efficiency
The most valuable aspect of hiring expert foundation repair contractors is that they bring experience and efficiency to the project, which is otherwise impossible. They provide quality service and make your foundation damage-free in no time!
Access to Equipment
Foundation repair cannot be done with readily available tools, and you need advanced equipment. An expert service provider has all the necessary tools to ensure seamless repair and timely completion. 
Time-Saving
Foundation repair experts are trained to determine the problem quickly, which will consume a lot of time if you opt for DIY. Consequently, you can save time and prevent severe or costly delays. 
Safety
Another important reason for entrusting your foundation repair to experienced professionals is that they promise utmost safety and give you peace of mind. They know exactly what to do and carry out the process in the safest manner. You can rest peacefully, knowing your problems are addressed in the best possible way. 
Prevention Of Future Damages
Professional repair specialists and technicians plan their plan of action after conducting thorough inspections. These inspection reports will help them understand the structural damage level and determine its cause. That way, they can address the root of the problem and prevent any future damages from arising.
Concluding Thoughts
Is your home foundation damaged? Have you noticed any signs of foundation impairments recently? 
Waiting can be dangerous. Find a reputable foundation repair company for prompt repair. Our experts at Atlantic Foundation & Crawl Space Repair are trained to repair your home's foundation seamlessly and restore structural integrity. 
We offer foundations and structural damage prevention services, including foundation repair, crawl space encapsulation, basement wall repair, and management. Contact us today to learn more about services and book an inspection.